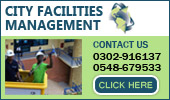 Business News of Wednesday, 28 September 2016
Source: Myjoyonline.com
Mona Quartey
The Finance Ministry says it is optimistic a meeting Wednesday by the IMF to decide release of the third installment of funds under the Extended Credit Facility will be favourable.
A Deputy Minister of Finance, Mona Quartey, said progressive data on how government has performed under the programme so far was presented last week to the Fund.
"What we are waiting for is for the management of the IMF board to discuss and approve the next tranche of the credit facility," she said.
She told Joy Busines all the performance criteria that was set for the country has been met.
"There were some prior conditions that we had to meet in order to finish the third review so they can go to the Board. We are in the process and we are almost done and so we are confident that IMF should go to the board to allow the next tranche to come in," she said.
One of the key data that has been presented to the Fund is the situation on country's energy sector.
The Fund considers the power sector critical to Ghana's progress under the deal.
Ghana is expected to get some $116 million when the Board approves release of the third tranche.